About Our Dental Office – Sugar Land, TX
Gentle & Attentive Dentistry from Kind Professionals
At My Smyle Dental, our experienced team of dentists and small team have a goal to help all of their patients feel comfortable and confident in the care that they're receiving with us. Our relaxing office and compassionate team help our patients feel welcomed and at-ease as soon as they enter through our practice doors. You can read a little more about what drives us to continue offering outstanding care by reading below.
Our Mission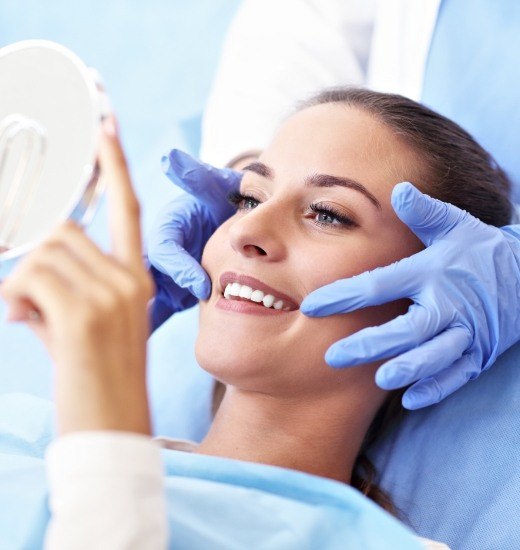 Our mission is to be the premier team of oral health care practitioners; thoroughly prepared, properly equipped, and highly motivated to offer superior customer service to our patients.
Excellent clinical care
Cutting edge dental technology
Outstanding customer service
Spa-like amenities
Warm, friendly, relaxed atmosphere
Our goal is to provide each and every guest with an incredible experience that blows away their expectations of what a dental office is like. In our office, you will see that we have completely changed the way dental services are delivered.
The goal of our treatment is to help our patients obtain healthy, naturally beautiful smiles. That means whether our patients are seeking preventive, general, or cosmetic treatment, we want to make sure their teeth and gums are as healthy and beautiful as possible.
To accomplish these goals, the first thing we do is listen. Our initial priority is to sit down with you and make sure we understand your concerns, needs and desires as they relate to your dental health and the appearance of your smile. We get to know your personality and understand what you want from aesthetic dentistry. Only then do we spend time diagnosing and consulting on your recommended treatment plan, which is individualized to meet your needs.