Restorative Dentistry – Sugar Land, TX
Crowns and Fillings Made Just for You
You might break a tooth after tripping or biting down on something hard, or you might notice a cavity that has developed despite your daily brushing efforts. Teeth can be damaged in all kinds of ways; to fix them, you'll need a restoration that has been chosen for your unique smile and your exact situation. Call My Smyle Dental to set up a consultation and find out more about our restorative offerings and how they can help you renew your smile.
Why Choose My Smyle Dental for Restorative Dentistry?
Fully Personalized Dental Crowns
Relaxing, Spa-Like Dental Environment
Practice That Treats Patients Like Family
Tooth-Colored Fillings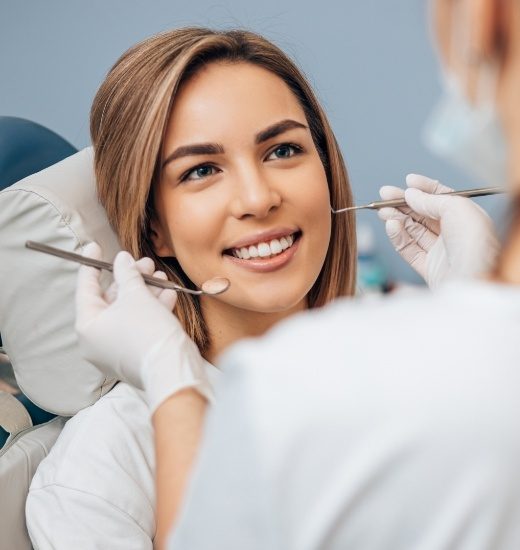 Fillings no longer have to be made from a distractingly dark-colored metal that can only be placed after removing parts of the tooth's natural structure. Tooth-color fillings look much more natural, and they can be shaded to match your natural enamel as closely as possible. Also, they bond directly with the tooth itself, so they can be placed without having to alter the tooth, and they even support the natural structure in a way that metal fillings cannot.
Learn About Tooth Colored Fillings
Dental Crowns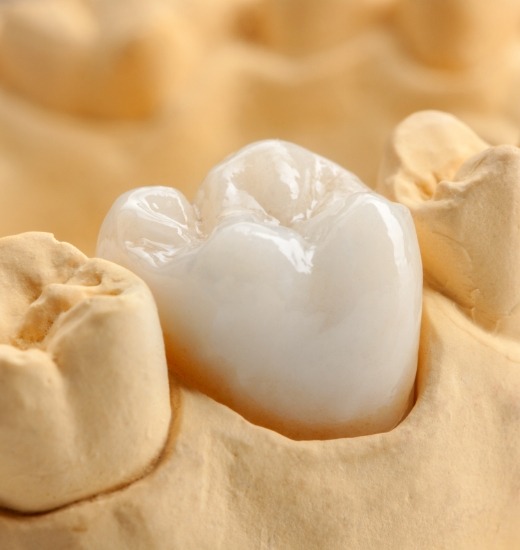 A dental crown is essentially a cap that completely covers the tooth. This is useful for situations where the damage is too extensive for a filling to fix, such as a cavity that has already affected more than 50% of the tooth. You might receive dental crowns in other situations as well, such as after root canal therapy. Crowns can be made from various materials; our office offers EMAX, zirconia, and porcelain crowns, all of which are highly lifelike when placed next to your natural teeth.