Meet Your Friendly Dental Team – Sugar Land, TX
Get to Know Our Compassionate Dental Team
Our dental team at My Smyle Dental may be small, but they provide attentive and phenomenal dental care like no other practice in our area. They're truly passionate about what they do, and they love getting to know their patients and provide them with care that's custom-tailored to meet their unique needs. You can learn a little more about our amazing team by reading below.
Sam, Treatment Coordinator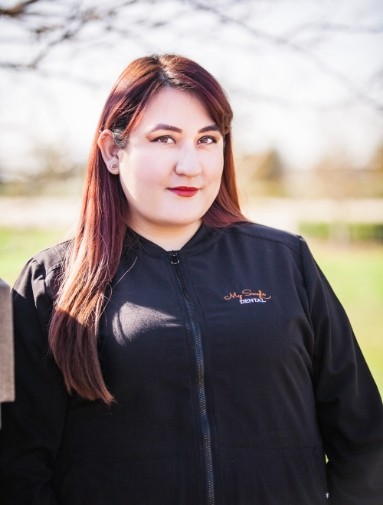 Sam has been with us since 2020, and she brings almost a decade's worth of experience to our team. For her, the best thing about her job is helping patients make the best decisions for their health by giving them all the information they need.
Raised in Los Angeles, Sam is a first-generation immigrant, with her family originating from Baja California, Mexico. In her free time, she likes to bake, hike, watch comic book movies, and teach her dog Lilo new tricks.
Nickol, Dental Assistant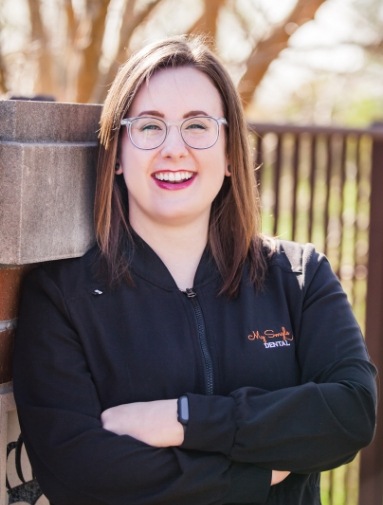 Nickol joined our practice in 2021 and has six years of dental experience overall. Helping patients achieve their best smiles motivates her every day! She completed her dental training at Alvin Community College, and today, she is certified to monitor nitrous oxide sedation, plus she has an associate degree in sociology.
Originally from Pearland, she and her husband stay nice and busy at home thanks to their five cats. She enjoys making art, so you'll often find her drawing with colored pencils or painting with acrylics. She mostly draws her pets! Otherwise, you'll find her playing video games or gardening.