Replace Missing Teeth – Sugar Land, TX
Fill in What's Missing from Your Smile
When you first lose a tooth, your initial concern might be having a visible gap in your smile. But even if it was a tooth that no one else would normally see, the loss could still affect the way you speak and chew, and it could eventually lead to issues with jaw function and irregular teeth wear. Dr. Chandra will help you find a way to replace the tooth that will have you grinning comfortably again in the near future, so don't hesitate to call our office as soon as possible.
Why Choose My Smyle Dental for Tooth Replacement?
Full Service Dental Implant Treatment
Long-Lasting Dental Restorations
Gentle, Patient-Centered Care
Dental Bridges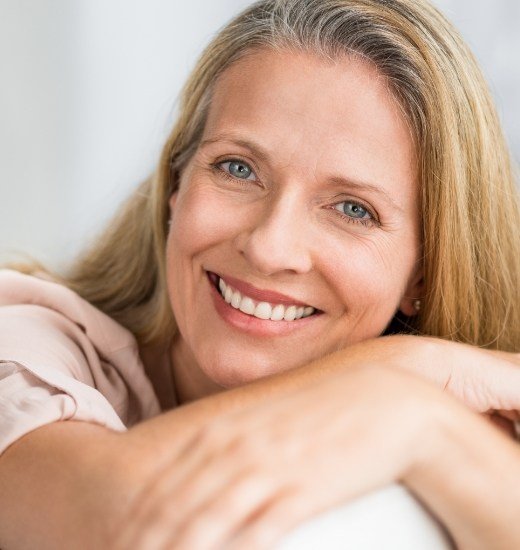 A dental bridge is made of two crowns and one or multiple false teeth. The crowns are used to anchor the restoration to natural teeth; the false teeth between the crowns are what directly fill in the gap. Placing a bridge prevents nearby teeth from moving into the empty space left by a lost tooth. Note that placing a bridge requires us to make alterations to your natural teeth. This is because there would otherwise not be enough room to place the crowns.
Dentures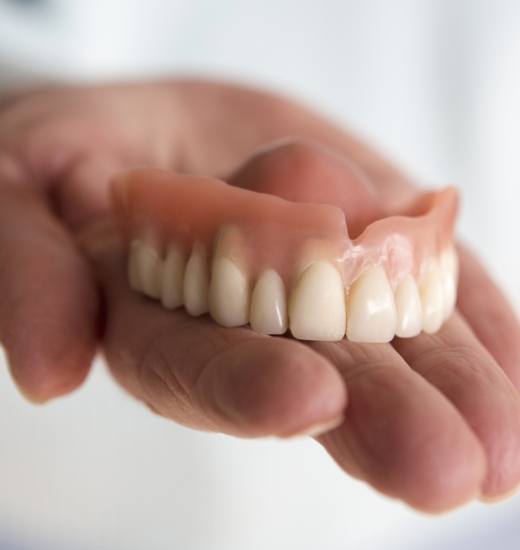 While bridges can be used to replace a few teeth in one spot, dentures are typically required for more extensive cases of tooth loss. You're likely already familiar with full dentures that can replace an entire arch of teeth at once. However, partial dentures are also available if there are simply a few empty spaces that need to be filled in. Modern dentures are designed to be more comfortable than ever, and they can be fully personalized to look as natural as possible.
Dental Implants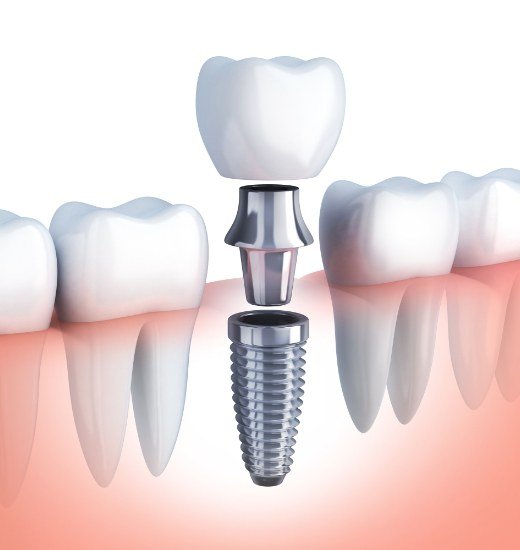 Did you know that crowns, bridges, and partial and full dentures can all be attached to dental implants? In other words, it's possible to use implants to replace any number of teeth so long as your jawbone and gum tissues are healthy. Our practice can handle every step of the implant process, including the surgery to place dental implants into your jaw. Don't be afraid to call and ask for a consultation so that we can figure out whether dental implants are right for you.