Orthodontics – Sugar Land, TX
Helping Our Patients Straighten Their Smiles
Whether it's simply to straighten crooked teeth or to correct a much more serious orthodontic problem, many people need orthodontic treatment at some point in their lives. Even adults who never wore braces during their teenage years can still benefit from Invisalign or Fastbraces in the present. Are you dissatisfied with your crooked teeth, or do you have serious orthodontic issues that need to be treated? Call us today to set up a consultation with Dr. Chandra.
Why Choose My Smyle Dental for Orthodontics?
Convenient, Comfortable Clear Aligners
Experienced Dentist with Gentle Touch
Patient-Centered Orthodontic Care
Invisalign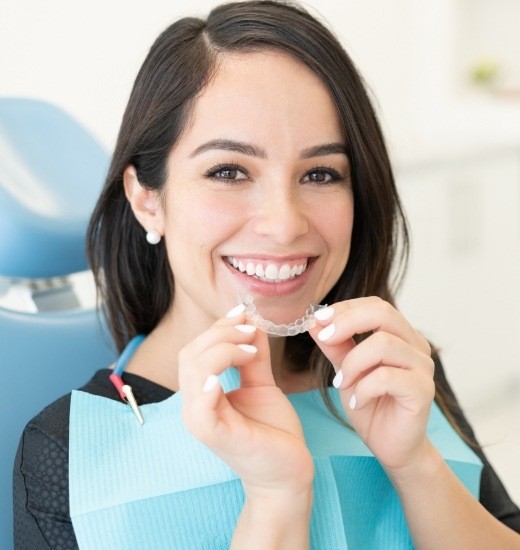 Clear aligners such as Invisalign can be an excellent alternative to traditional braces for adults who only need mild to moderate corrections. You'll be given a series of aligners based on your unique smile; each aligner is worn for about 20 to 22 hours a day to slowly move the teeth, with a new aligner being switched in every two weeks or so. You'll be able to eat anything you want during your Invisalign treatment since the aligners can be easily removed.
Fastbraces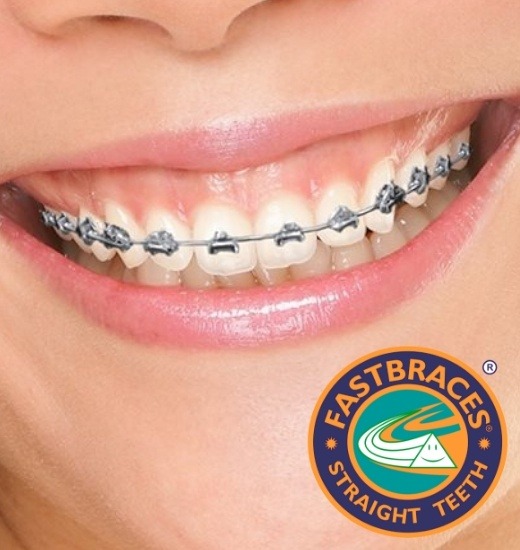 Fastbraces is a simplified version of the treatment you would receive with regular braces. Both involve brackets and wires that exert pressure on the teeth to move them. However, Fastbraces brackets are triangle-shaped and are attached to a square-shaped wire that moves both the crown and the root of the tooth at once, significantly shortening the process. If you are eligible for Fastbraces, then you can use the treatment to achieve a straighter smile in roughly half the time of traditional braces.