Dentures – Sugar Land, TX
An Affordable Way to Fill Your Smile
Dental dentures are an affordable tooth replacement option for patients with missing teeth. Removable complete dentures replace an entire mouthful of missing teeth. A partial denture is a removable dental appliance that replaces one or more lost teeth. Both types of dentures are customized to comfortably fit each individual patient's mouth, to fill in gaps, and restore mouth function.
Why Choose My Smyle Dental for Dentures?
Patient-Centered, Gentle Dentistry
Long-Lasting, Natural-Looking Dentures
Spa-Like, Comfortable Dental Practice
Complete Dentures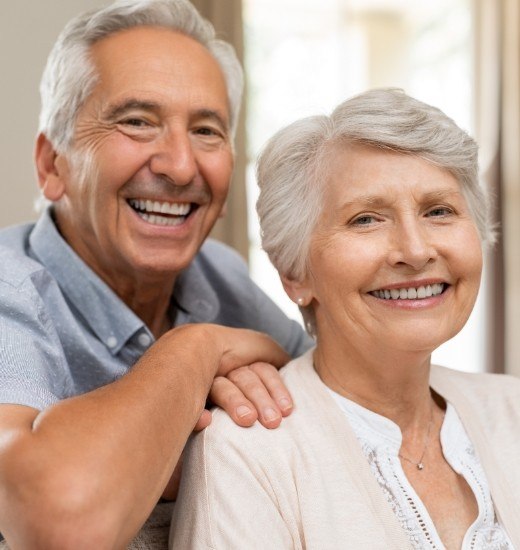 In some cases, severe decay or gum disease leads to tooth damage or bone loss. When the condition becomes unmanageable, tooth extraction may be the best option. Regardless of the cause of tooth loss, complete dentures are an efficient way to restore your smile and your oral health.
A complete denture in Sugar Land consists of a gum-colored acrylic base attached to natural-looking prosthetic teeth. Modern dentures can now be secured with dental implants inserted into the jawbone. This connection allows for a permanently fixed prosthetic or a removable denture. Dr. Chandra will discuss your tooth replacement options with you and how you can enhance your denture experience.
Partial Dentures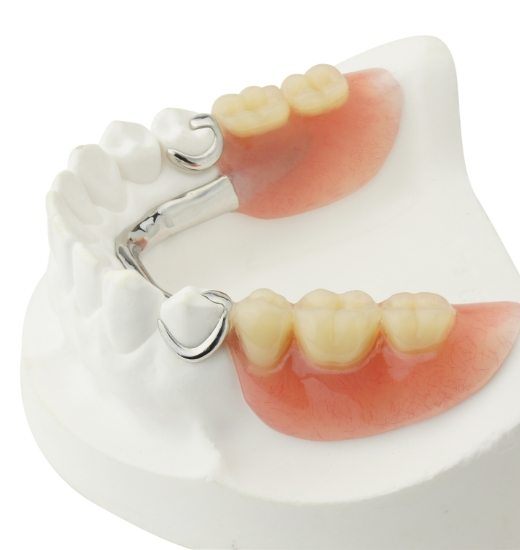 If you have lost several teeth along an arch, the gaps can make it hard to chew and speak properly. A removable partial denture is an affordable way to replace missing teeth, restore chewing and speaking ability, and your desire to show off your smile. Partial dentures in Sugar Land keep existing teeth from shifting into the empty spaces, reducing the risk of future tooth and bone loss.
Most of the time, partial dentures consist of replacement teeth attached to a metal framework that is covered in gum-colored acrylic. A removable partial denture is supported by existing natural teeth or dental implants.