Invisalign – Sugar Land, TX
The Clear Advantage of Removable Aligners
Are you feeling unhappy with the appearance of your smile, but you don't want to undergo lengthy and painful orthodontic treatment? Do you wish your teeth were straighter, but you refuse to wear traditional metal brackets? All over the world, people are choosing to use Invisalign clear braces to correct their imperfect smiles. Invisalign in Sugar Land provides discreet, pain-free orthodontic treatment without bulky brackets or wires. Patients are given a series of custom-fitted clear aligner trays that gradually shift teeth into their desired positions.
Why Choose My Smyle Dental for Invisalign?
Gentle, Patient-Based Service
Expertly Customized Aligners
Spa-Like, Welcoming Office
Invisalign Process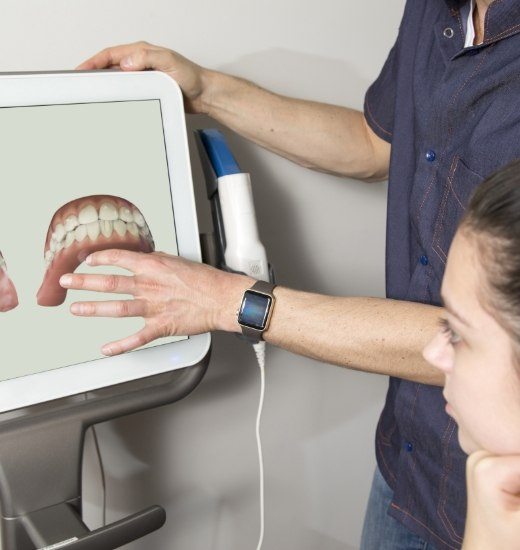 First, your Invisalign dentist in Sugar Land will take digital X-rays of your oral cavity. Next, our team will map out the movement of your teeth using a 3D model. Custom-fitted Invisalign trays are then designed to fit your unique case. About every two weeks, you will change to the next aligner in the set. Invisalign clear braces reposition teeth gradually until the desired result is achieved.
Benefits of Invisalign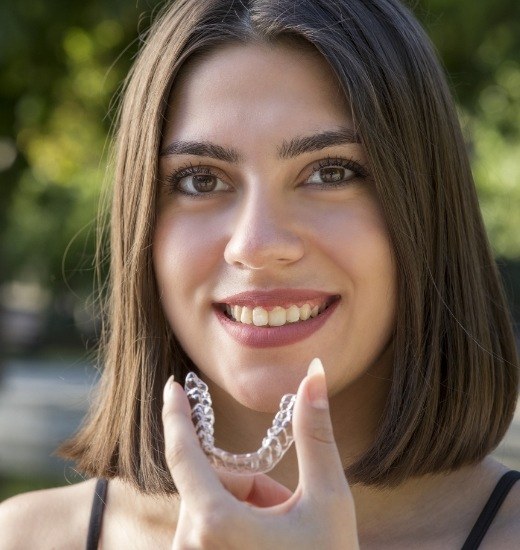 Invisalign treatment is a non-metal approach to straight teeth and a healthy, more beautiful smile. Orthodontic correction with removable aligners has many advantages over traditional braces, including:
Easier and faster brushing and flossing
Clear aligner trays are removable
Discreet orthodontic treatment
Fewer office visits, less inconvenience
Trays are removable, so there are none of the usual food restrictions
Can I Take Out Invisalign Trays Anytime?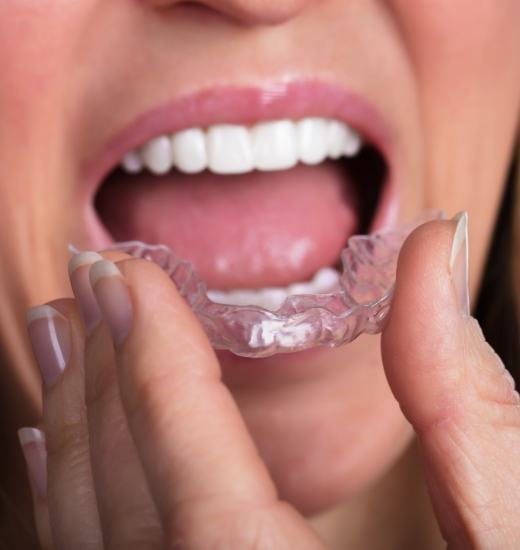 Adults and teens prefer Invisalign in Sugar Land because the aligners are discreet and removable. Patients can take out their trays to eat, to brush and floss their teeth and for special occasions. However, it is important to wear your clear aligners as prescribed for optimal results. Orthodontic treatment with Invisalign demands that the aligner is in place 22 hours per day, every day.